George Crace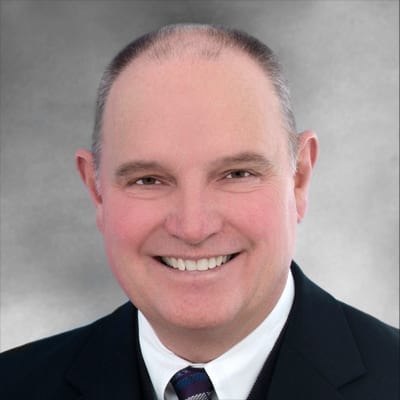 George Crace began his coaching career as the head coach of a 5th/6th grade basketball team at Morse elementary in Cambridge, Massachusetts. He was also at the same time a student-athlete at Harvard University where he played football, baseball, and graduated with cum laude honors in 1972. As a public and private school educator, teacher, counselor, mentor and coach he has consistently followed his mission "to inspire students, athletes, teachers and coaches to reach their full potential while becoming the best person of character they can be".
With over 4 decades of service to others, George has now become a certified 3Dimensional Coaching presenter because the 3D Institute curriculum aligns with his values and provides an optimum format to continue his vision, purpose, and mission. From schools in Massachusetts to schools in California, from youth sports to college sports, George has brought insightful teaching and mentoring to any classroom, or team with whom he has spoken or served.
George earned a Master's degree in teaching while attending Stanford University and then taught in public schools from 1973 through 2006. During that time he was able to use 1st, 2nd, and 3rd dimensional principles to help his athletes find the joy and wonder in playing sports. George was coached by and learned from 3D coaches who have become his friends as well as role models. In 2004 his Varsity Football Team at Wilsonville High School went undefeated and won the 3A Football State Championship. Hall of Fame Coach Frosty Westering mentored George with this statement during that 2004 season: "Other teams will come to beat you, but if you and your team come to be you, then you can beat anyone!"
Coach Crace, as he is called by his current team, the Horizon Christian Hawks of Tualatin, Oregon, has given thousands of hours presenting materials showing young and old alike how they can change their thoughts, change their feelings, and thus change their actions so as to have "Character" in everything they do. He currently serves as the Board Chairman for The Total Development Center, a non-profit 501-C3 dedicated to helping young people develop physically, mentally, emotionally, socially, and spiritually. He also is the Executive Director of The National Football Foundation – Portland, Oregon chapter which enters it's 56th year presenting The Scholar-Athletes Banquet to honor football players in the greater Portland, Oregon area who have demonstrated Character, Community Service, Athleticism, and Academic success while in high school. Coach Crace and his son Spencer Crace are currently the only father-son combination in Portland awarded this distinction with George winning this prestigious award in 1967 and Spencer following in 2005.
In addition to his coaching and speaking schedule, George works in the field of college admissions consulting and is a member of the Higher Education Consultants Association. Coach Crace uses the miracle of the modern day Internet to advise college bound students and athletes on how to gain entrance into the colleges and athletic programs that are the right fit for who they are. He consults with students and their parents from all across America and also with the host families of International Students and athletes studying in America or abroad.
George lives in Wilsonville, Oregon with Donna, his wife of 28 years, who the boys on his teams have affectionately called "Momma Donna". Together they have raised 4 children, and have 5 grandchildren, and more are on the way. They also have a special "adopted" son who lived with them for two years and is now married with a baby daughter and coaches and teaches in Missouri.
Introductory Workshop Outline:
Overview of 3D Coaching framework
Diagnosing 2nd & 3rd dimension issues
Understanding the 21st century athlete's mindset
Developing strategies to motivate from within
Knowing practical next steps for the 3D journey
Typical 3D Workshops:
School District Professional Development
Athletic Director/Coach Convention Keynotes
Coaching Clinic Breakout Sessions
College Athletic Department Consulting
Youth Sports Coaching Clinics
What Others are Saying: